30 Jul

Victims rescued, survivors served, buyers warned, and freedom gained – all through the work of SAFE's partners!
SAFE's partners are making significant strides in the fight against sexual exploitation!
As you know, SAFE raises funds to help meet the most critical needs in the fight against commercial sexual exploitation in WA.
We partner with nonprofits who are on the ground everyday serving victims and survivors, and deterring buyers.  We're delighted about the work they're doing with SAFE's support.
Enjoy these short reports from our partners, and if one of these areas lights up your heart, let us know and we would be happy to get you in-depth reports on that partner's work.
Mary had been lured by a talent agent with a modeling job, but it turned out to be the farthest thing from the glamorous modeling life.  Her traffickers had taken her to several states already when she was able to escape and run for her life in the Tri-cities.  An officer found her wandering across a bridge and brought her in for some assistance. Our SAFE-funded Community Advocate:
stayed at her side in the emergency room as they processed a rape kit and other evidence;
walked alongside her as she gave startling testimony of a trafficking ring and the key players;
got her food, a shower, fresh clothes and a safe bed to sleep in until we could get her safely home;
gave her another set of clothes for the next day, a stuffed animal to snuggle, and a coloring book & colored pencils & a journal to transfer some emotions as she processed; and
provided a friend she can call at any hour.
Mary wants to thank you for giving her a safe place to run when she saw an opening to get away from her traffickers; a place to seek refuge and an advocate to walk her through the steps to safety, healing, and justice.  Mary sobbed when we gave her the clothes you all have provided, and food you bought for her.  She is making strides toward freedom that she was afraid was lost forever – a freedom you pointed her toward.
YOU, SAFE and Mirror Ministries are bringing freedom.
Susan is a survivor who wants a new life for herself.  This month her goal was to look for a new job.  She worked hard applying and interviewing for several opportunities.  She weighed her options to find the best fit and soon was hired in a position where she gets to work with animals.  This job not only helps pay rent for her new apartment, but is also personally rewarding.
When texting with her Community Advocate, she celebrated, saying, "Work is amazing!  Very glad I picked this job.  Everybody is awesome and I'm using my brain and skills.  It feels so good and I'm good at it."
BEST is consistently getting new employers involved in their SafeJobs program and helping survivors like Susan gain meaningful employment.
YOU, SAFE and BEST are providing jobs to survivors.
Last school year, SAS's Trafficking Prevention in Schools program facilitated 86 programs, reaching 1140 students in nine different schools.  This means 1140 more youth are being made aware of human trafficking, how not to become the next victim or perpetrator, and what they can do to stand against this scourge.  In two of the high schools SAS serves, they will reach the entire student body in three years.
YOU, SAFE and SAS are helping prevent human trafficking before it starts.
SAS is also reaching buyers through technology.  In a recent month on Facebook and Instagram, they ran 172,791 ads, reaching 106,880 unique individuals and generating 8,046 click-throughs to deterrence sites.  They also ran search ad campaigns through Google and Bing and employed their "chat bot" technology to reach buyers right at the point of purchasing sex.
YOU, SAFE and SAS are deterring buyers from purchasing sex.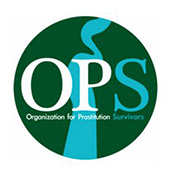 Cassie knew what she wanted to do, but didn't have the funds.  OPS provided resources for a background check so she could gain meaningful employment as a public and mobile notary.
Shelby was ready to live on her own and able to afford monthly rent, but couldn't afford the initial deposits to get into an apartment. OPS provided the funds for her deposit, so she could obtain stable housing.
OPS provided ORCA cards to three other survivors, giving them the ability to show up for work, get to OPS for services, and attend to numerous other appointments and needs that help lead to their health and freedom.
YOU, SAFE and OPS are meeting survivors' critical needs to keep them safe and moving toward healthy lives.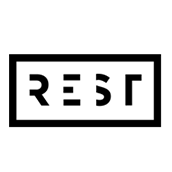 When Emily arrived at REST, she was frustrated and alone, engaging in stripping to survive after a trusted friend stole all her identifying documents.  With no ID, Emily had no way of getting a job outside of the life.  Fortunately, Emily was able to come to REST's Emergency Receiving Center where she could safely focus on her goals: gaining identification, getting a job, and finding stable housing.  Through her hard work and with the help of her case manager, Emily was able to get new identifying documents, attain a job, and was accepted into restorative housing.
YOU, SAFE and REST are helping women like Emily leave the life of exploitation for good!
We are so grateful for your support of SAFE that enables us to fight sexual exploitation from all angles.Together we're strong!
Want 14 more reasons to support SAFE?
Watch this quick video.
Why Support SAFE from Heather Tuininga on Vimeo.
For more information or if you have questions,please contact safeinwashington@gmail.com